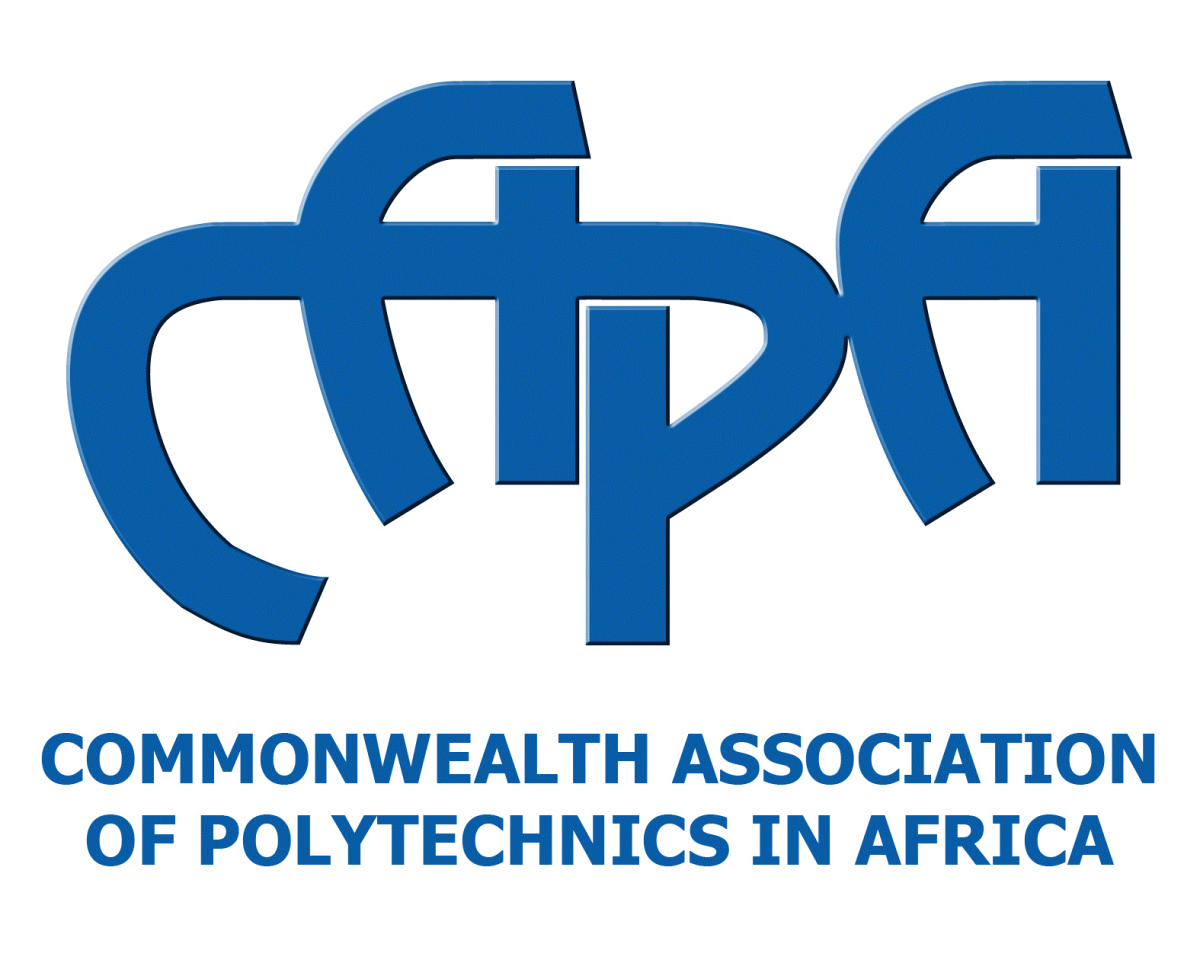 The Commonwealth Association of Technical Universities and Polytechnics in Africa (CAPA), hitherto known as Commonwealth Association of Polytechnics in Africa, is a Pan-African organization that was established following a resolution of the 7th Commonwealth Conference of Education Ministers that was held in Accra, Ghana in March 1977, with a mandate to support professional and skills development and to promote policy advocacy in favour of technical and vocational education and training (TVET). Since the inception of CAPA, the Government of the Republic of Kenya has been hosting the Secretariat of the association at The Kenya Polytechnic, now The Technical University of Kenya located in Nairobi.
CAPA has a membership of over 170 post-secondary educational institutions across 18 African countries spread across the association's three regions; viz: Eastern region, comprising Uganda, Kenya, Mauritius, Seychelles and Tanzania; the Southern /Central region, made up of Botswana, Lesotho, Malawi, Mozambique, Namibia, Swaziland, Zambia, Zimbabwe and Republic of South Africa; and Western region that consists of Ghana, Nigeria, Sierra Leone and The Gambia. The membership of CAPA demonstrates a well-integrated profile of technical universities, polytechnics and technical colleges that are oriented towards knowledge and skills acquisition for the world of work.
Over the years, CAPA has impacted positively on the growth and development of TVET institutions in the member countries. Some highlights of its achievements include pioneering the introduction of entrepreneurship education in the curricula of the institutions; a strong advocacy for improving access to women in technical education and development (WITED) programmes in many TVET institutions; as well as Management and Leadership training courses for managers of TVET institutions.
Aims & Objectives of CAPA
The aims and objectives of the Commonwealth Association of Polytechnics in Africa are:
• To stimulate exchanges of experience and ideas by providing a forum for discussion of matters of common interest and arranging meetings, conferences and seminars.
• To study and help improve the content and methods of teaching in polytechnics and comparable institutions and in particular the associated curricula and also to help improve the organization and management of such institutions.
• To disseminate information and publications about matters of interest to member institutions, about the member institutions themselves and about education in particular subject areas.
To facilitate the movement of students and Development (WITED) programmes in many trainees between member institutions and between TVET institutions; as well as Management and countries, especially for courses not available in their Leadership training courses for managers of TVET own countries, as well as help to administer a institutions. programme of fellowships and exchange of students and staff.

To study, in co-operation with governments and industry, the problems and needs associated with national development and with the transfer and development of technology.

To facilitate collaboration in any other ways agreed by member institutions to advance their common educational interests.
SOME RECENT ACTIVITIES
Conferences
CAPA holds biannual conferences in turns among its 18 member countries spread across three regions within Africa, viz: Eastern region, comprising Kenya, Mauritius, Seychelles, Tanzania and Uganda; the Southern /Central region, made up of Botswana, Lesotho, Malawi, Mozambique, Namibia, Swaziland, Zambia, Zimbabwe and Republic of South Africa; and Western region that consists of Ghana, Nigeria, Sierra Leone and The Gambia.
The last few CAPA conferences dwelled on the issues of Industrial Development (Mombasa, May 2012); Youth Unemployment (Lusaka, November 2012); Regional Cooperation in TVET (Banjul, 2013); Aligning Skills to meet the Labour Market Needs in Africa (Arusha, November 2013) and Developing Competent Workforce for Agriculture and Manufacturing Industries (Abuja, June 2014).
Furthermore, CAPA International conferences deliberated on the issues of Competency Based Training and Green Skills for Work and Life in Post-2015 Africa (Entebbe, December 2014); Innovative Management in TVET Institutions (Livingstone, June 2015); Enhancing Partnerships between Training Institutions and Industry in Africa (Kumasi, December 2015); Strategic Involvement of TVET Institutions Towards the Attainment of Post-2015 Sustainable Development Goals in Africa (Mombasa, June 2016) and Evolving Transformational Leadership and Innovative Management in TVET for Sustainable Development in Africa (Lilongwe, December 2016).
The theme of the next in the series of CAPA's biannual international conferences holding in Cape Town, South Africa in April 2017 is "Issues and Strategies for achieving Accelerated Industrialisation in Africa: The Role of TVET"
Publications
The outcomes of the deliberations at the conferences are regularly published in the respective Conference Proceedings. Furthermore, the CAPA international conference held in Arusha, Tanzania in December 2013 witnessed the public presentation of the maiden issue of the CAPA Scientific Journal (CAPA-SJ) by His Excellency, the Vice President of the United Republic of Tanzania. In the CAPA international conference held in the historical city of Kumasi, Ghana, the third issue of CAPA Scientific Journal (CAPA-SJ) was unveiled by His Royal Highness, The Asantehene Otumfuo-Osei-Tutu II during the opening ceremony of the December 2015 CAPA international conference held at Golden Bean Hotel, Kumasi, Ghana.
Partnerships
CAPA benefits from enduring partnerships with a number of education-based international organizations, most especially those that are involved in the promotion of skills acquisition and development. These include the World Federation of Colleges and Polytechnics (WFCP), the Commonwealth Consortium for Education (CCfE), the Commonwealth of Learning (COL) and Colleges and Institutes of Canada (formerly ACCC).
In addition, CAPA recently established partnerships with two other organisations - Institute of Innovation and Applied Research for Vocational Training in Basque Country in Spain (TKNIKA) and Getnergy – a UK-based specialist organisation, entirely focused on designing and operating events that create and develop links between education provision and the needs of the oil and gas industry.
New Project Initiatives
The CAPA Executive Board recently approved the commencement of the following projects:
 • Establishment of a Staff Fellowship programme
 • Benchmarking of Curriculum and Teaching Facilities in Member Institutions
Preparation of Data Base of TVET Expertise in Member Institutions
Establishment of Centres of Excellence for Skills and Entrepreneurship Development (in partnership with governments, development organisations, organised private sector bodies and private donors)

Inauguration of CAPA Awards of Excellence to selected organisations and individuals judged to have made outstanding contributions to technical education and socio-economic development in Africa.
Contributed by;-
Johannes K. Mutiku
Senior Projects Officer - CAPA