ICCA's Future Leaders Council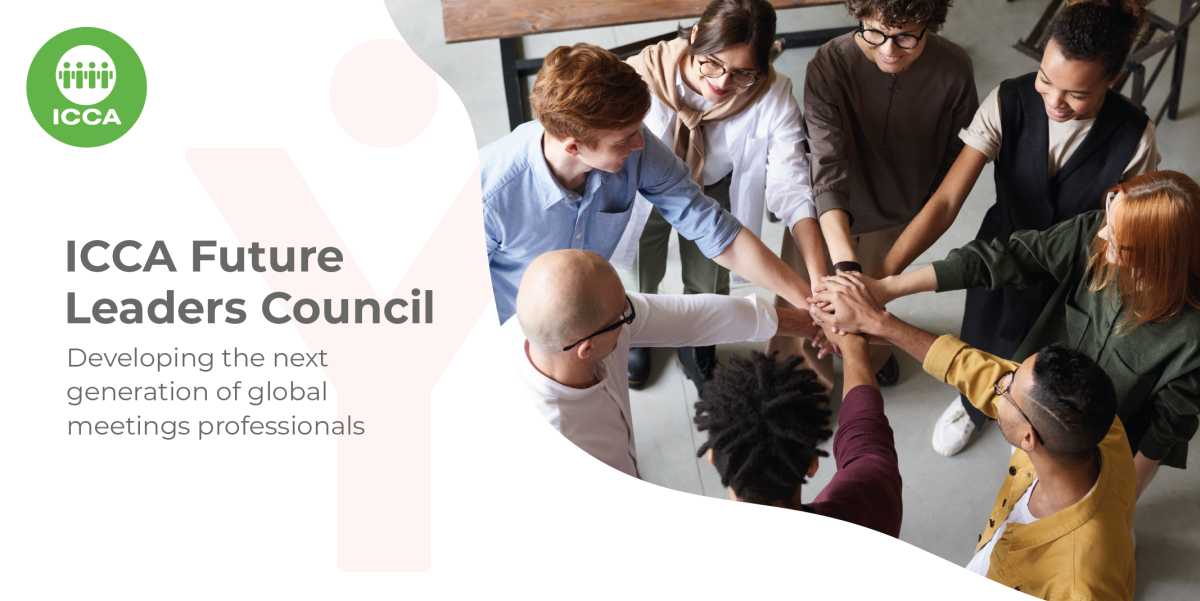 Meet the 2021-2023 Future Leaders Council members
The ICCA community has many rising stars, and we will provide the platform to extend their influence to make a lasting impact on our industry. 
ICCA will guide, support, and elevate our future industry advocates by providing an exclusive opportunity to join ICCA's Future Leaders Council, to facilitate sharing ideas and strategies to keep ICCA current, relevant, and positioned as the thought-leaders for the association meeting community.
The 2021-2023 ICCA Future Leaders Council 
Each year the ICCA Future Leaders Council works on two projects, one chosen by themselves and one allocated to them by the ICCA Board. The ICCA Future Leaders Council is currently working on their third project.
Project 1  - Disrupting the Status Quo: Young Professionals' Approach to Social Sustainability
Project 2 - The Association of the Future
Project 3 - stay tuned for more information
Meet the ICCA Future Leaders Council:
Current ICCA Future Leaders Council members include:
Africa
Sakhile Ndhlovu
South African Tourism
Asia Pacific 
Hyo-In Son
KINTEX
Europe
Doreen Richter
Messe Frankfurt GmbH
Diana Frederiksen
MICE Sales Manager Hilton London Metropole
Latin America
Javier Contreras
GL events Chile
Middle East
Suhaila Al Munthari
Abu Dhabi Conventions & Exhibition Bureau Department
North America
Kaili Cashin
Calgary TELUS Convention Centre
View full bio and information
Nomination process
Nominations for the 2021-2023 term are now closed. The next term will commence in May 2023, and application will be open early 2023. Nominations will be sought at an earlier time in case any early vacancies become available. 
To join the ICCA Future Leaders Council, the nominee must be:
Nominated by their employer, who is an ICCA member (each ICCA member can only nominate 1 person)
Younger than 33 years of age at the time of nomination
Employed by the member organisation for at least two years and have a minimum of two years industry experience
Able to commit to a two-year Council term
For further information, contact your Regional Director.